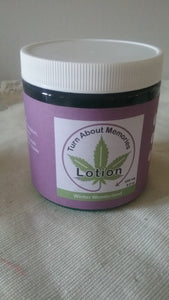 I CBD Lotion Winter Wonderland 8 Oz.
Regular price $22.00 Sale
A very nice scent with a hint of pine and soft vanilla scent. Very smooth and silky and doesn't take much to spread over your skin. The benefits of the product help so many people.  To name a few, pain, inflammation, muscle spasms, treats psoriasis, eczema. Contains Evening Primrose, which has been recognized for its anti-inflammatory and antioxidant properties. Some people believe that Evening Primrose relieves joint swelling. Contains mineral oil. Mineral oil is non-irritating and has long been considered a premier skin protectant because moisturizes and protects the skin without suffocating it. I can make stonger doses in this scent if needed. 
Ingredients: Water, Cetearyl Alcohol, Ceteareth-20, Dimethicone, Mineral Oil, Glycerine, Petrolatum, Propylparaben, Methylparaben, Carbomer, DI-C12-15 Alkyl Fumarate, Tocopheryl Acetate, Evening Primrose Oil, DMDM Hydantoin, Isolates, fragrance.  I can make a stronger dose or less for this scent if you would like. Email me with special orders at Turnaboutmemories@comcast.net