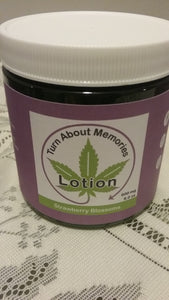 I CBD Lotion Island Breeze 8 oz.
Regular price $22.00 Sale
This is a fresh scent that has some vanilla spice and some coconut. A real soft scent that will be great for the summer. 
The benefits of the product help so many people.  To name a few, pain, inflammation, muscle spasms, treats psoriasis, eczema. 
Contains Evening Primrose, which has been recognized for its anti-inflammatory and antioxidant properties. Some people believe that Evening Primrose relieves joint swelling. Contains mineral oil. Mineral oil is non-irritating and has long been considered a premier skin protectant because moisturizes and protects the skin without suffocating it. Ingredients: Water, Cetearyl Alcohol, Ceteareth-20, Dimethicone, Mineral Oil, Glycerine, Petrolatum, Propylparaben, Methylparaben, Carbomer, DI-C12-15 Alkyl Fumarate, Tocopheryl Acetate, Evening Primrose Oil, DMDM Hydantoin, Isolates, fragrance.  I can make a stronger dose or less for this scent if you would like. Email me with special orders at Turnaboutmemories@comcast.net